Attend meetings or depositions from anywhere. You just need a smart phone, laptop, or computer with webcam. It's easy and one of our trained technicians will help you through the one-time set-up process.
Sometimes you just need to be available face-to-face or to review something on a group call. With Video Conferencing, you can join online meetings, HD video conferences and audio conferences for up to 100 people from virtually any device. Our quality HD video conferencing solution with screen-share capabilities allows you to present, review, collaborate and conference anytime from anywhere.
Meeting organizers and participants can use any phone, any PC or Apple Macintosh computer, or even an iPhone®, iPad® or Android® to join a meeting. Participants can use their computer's microphone and speaker to connect, or dial in from any telephone. Dynamic voice detection within the application highlights the person talking. Our Video Conferencing even merges guests who use the phone and another device to join a meeting, leaving room for others.
Connect instantly by using your personal meeting room number, joining in takes just a few seconds or clicks.
How to Install OfficeSuiteHD Meeting App for Android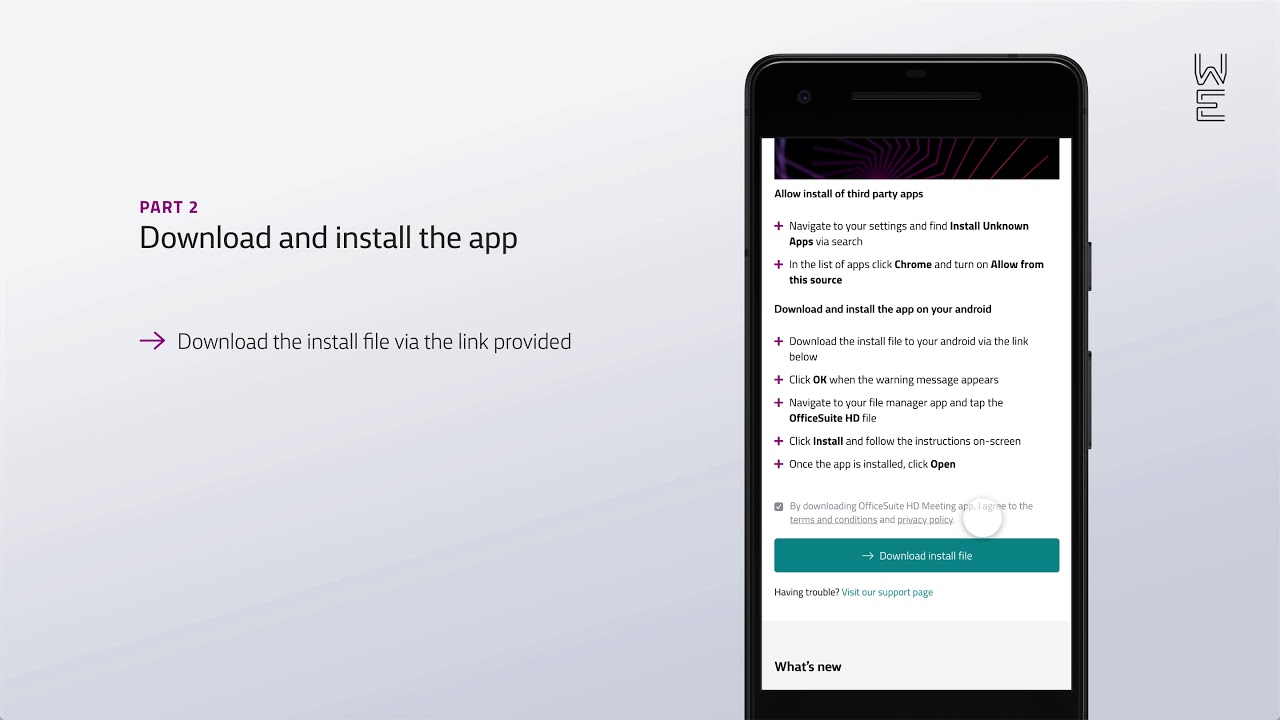 How to Look Your Best in Video Conferences
A few tips and tricks to still look professional while appearing in meetings from home. Impress and be the envy of the rest of your co-workers.